Becky Sladek, MS
Administrative Director, Garvey Institute for Brain Health Solutions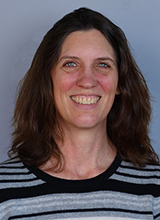 Becky received a Master's in Science Journalism from Boston University and has more than fifteen years' experience in marketing and communications, public relations, and advancement with particular expertise in the fields of medicine and mental health. Read full bio.






---
Andie Uomoto, MPA
Project Manager, Garvey Institute for Brain Health Solutions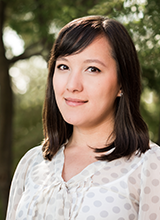 Andie received a Master's in Public Administration from the University of Washington's Evans School of Public Policy and Governance. She has significant experience in implementing new research and training projects, collaborations and initiatives.






---
Lori Mae Yvette Calibuso Acob
Garvey Institute Brain Health Science Writing Intern
Lori Mae Yvette Calibuso Acob was born and raised in Hawai'i and is currently pursuing her Bachelor's degree in Public Health-Global Health. She is on the pre-med track and is interested in Family Medicine, Pediatrics, and Neuroscience. She aspires to change the lives of some of the most vulnerable people in her community by creating an all-inclusive, equitable culture of health. Yvette spent several months as a science writer at Concussion Alliance, an advocacy organization dedicated to helping concussion patients navigate their recovery. Outside of work, Yvette enjoys hiking, bouldering, learning French, and playing guitar.